Bay of Devils
Author: Grahame Shannon
Publisher: Tangleberry Books (2020)
ASIN: B08GY4Y1YX
ISBN -13: 978-0-9958685-3-3
Genre(s): Historical Mystery, Piracy, Treasure hunt
Rating: 5/5; Highly recommended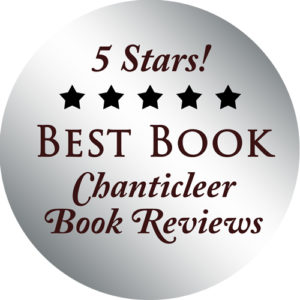 Grahame Shannon's Bay of Devils presents an action-packed mystery/thriller that invites readers on a journey up the Inside Passage, a boating route from Vancouver B.C. to Juneau, Alaska, in search of long-lost treasure. Who wouldn't want to tag along with the protagonist, Sean Gray, archeologist, PI, sailor, jack-of-all-trades, and all-around good guy on a high-seas adventure?
Sean lives on the Tangled Moon, "a 41-foot Olin Stephen sloop," and we realize we are in the capable hands of a seasoned mariner in both Sean Gray and Grahame Shannon. The hawsers, sterns, stern cleats, and mooring lines create a lingo not only boating enthusiasts will recognize but will be apparent to even a landlubber. Shannon expertly weaves yachting into the setting and adventure.
Darya Hubert, the lawyer to Elizabeth Hadley, sets this story in motion. When her lawyer doesn't sufficiently impress Sean, Ms. Hadley, Lizzie, the attractive elderly widow, calls on him. She explains her story and shares a fifty-year-old letter that has recently come into her possession. It refers to a box that could hold Alaska riches from the Yukon gold rush. She asks Sean to lead an expedition aboard her yacht, Lady L, to retrieve the package.
Sean may be reluctant at first, but the story's intrigue captures his imagination, and he soon finds himself logging hours of research before he even accepts the job. We follow Sean as he works the waterfront bars to troll for information and becomes a target in the process, and that's only the first couple of chapters.
Sean accepts the case and finds himself with a unique and quirky cast of characters to help crew the yacht. Sean must also contend with a rooky yacht captain, a crusty old engineer/mechanic/deckhand, a muscular deckhand/bodyguard, and a parrot who spews profanity at the sight of Sean. And last but not least, Cindy, his love interest, who joins the crew as sous chef so he can keep her safe, a plan with good intentions. Except no one is who they appear to be, and just as high winds and rough waters make it difficult to stand on any seafaring vessel, Grahame Shannon keeps us off balance as the story takes its delicious twists and tantalizing turns.
We cruise from Vancouver up Inside Passage to the bays of Farragut, and Thomas, also referred to as Bay of Devils, in Alaska. Shannon blurs the boundaries of mystery/thriller and historical with elements of non-fiction to build a world typical of the late 1960s, but with the added flair of the nautical.
There is nothing typical about this world filled with moneyed widows, and playboy businessmen turned thug. Sean Gray must navigate the tumultuous waters of all these worlds as well as the immigrant experience of his love-interest Miss Cynthia Lu, a tough broad extraordinaire of Chinese descent and Sean's match, for sure.
Shannon's ability to keep his tricks up his sleeve will delight readers as the plot slowly unfolds. It is a classic whodunit that will thrill and amaze readers and fans of the mystery thriller. Our Sean Gray may not be James Bond, but Shannon creates a flawed protagonist who is sympathetic and easy to fall in love with or admire, take your pick.
Bay of Devils is a page-turner from beginning to end and does not disappoint, ever. The action never stops and will likely keep readers glued to the page well into the night.
*****
"Shannon weaves a tail of deceit and intrigue on a yacht from Vancouver, BC to Alaska, where no one is who they seem to be and danger is always present. Another seafaring adventure extraordinaire from the master storyteller and nautical adventurer himself – and one you won't be able to put down! Highly recommended." – Chanticleer Reviews