My main career for over thirty-five years was designing pleasure boats of all types. I'm a sailor by nature, but I do like well designed power boats. I was one of the very first yacht designers to use computerized line fairing and lofting starting in 1982. By 1992 I was doing full 3D modeling and photo-realistic renderings. Below are a few of the more than 100 boats I designed, either alone or in collaboration with other designers including Robert Perry, Bruce Roberts-Goodson, Peter van Diepen, and Brian Holland.
I first got interested in design while building a Quatsino Class Folkboat from a hull and deck kit. My intention was to build an inexpensive boat which was a dream to sail. The standard fractional rig was underpowered in our typical PNW conditions so I added a masthead halyard and had Thunderbird sails make me a masthead drifter on 2 ounce Dacron and a masthead asymmetric spinnaker. These sails made the little engineless sloop and absolute weapon in light airs. I never raced it officially, but I vividly remember winning a tacking duel against a Peterson 35 in a dying English Bay evening breeze. I learned drafting so I could draw the new sail plan.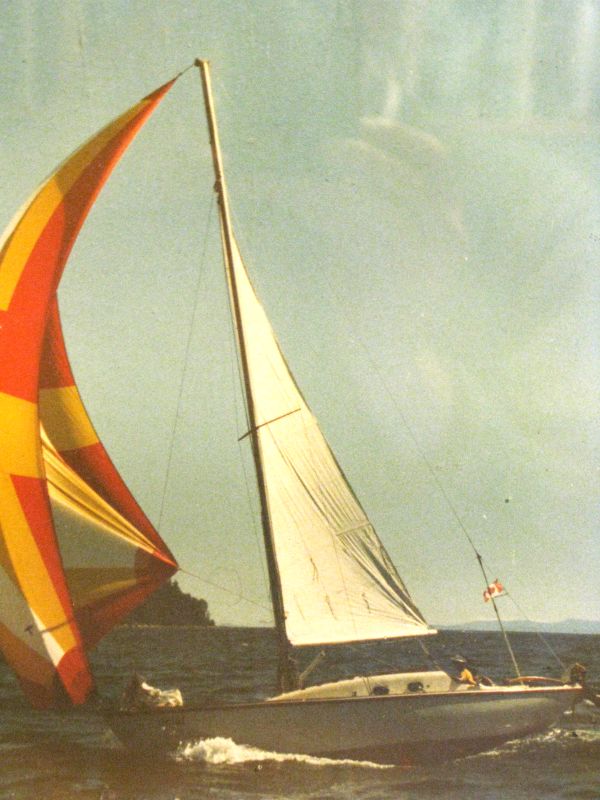 I signed up for a correspondence course in yacht design. I forget the name of the school, but the late Ted Brewer was my instructor, and a great one at that. I loved the work, and according to Ted, I had a good eye for style. Pacific Yachting and a couple of other magazines published some of my early work, and I started to get enquiries. Bravely I quit my well-paying job in the computer business and became a full time starving yacht designer.
My first fiberglass design, from 1978, was the Coast 34, AKA Bruce Roberts 341. The story of its creation is here.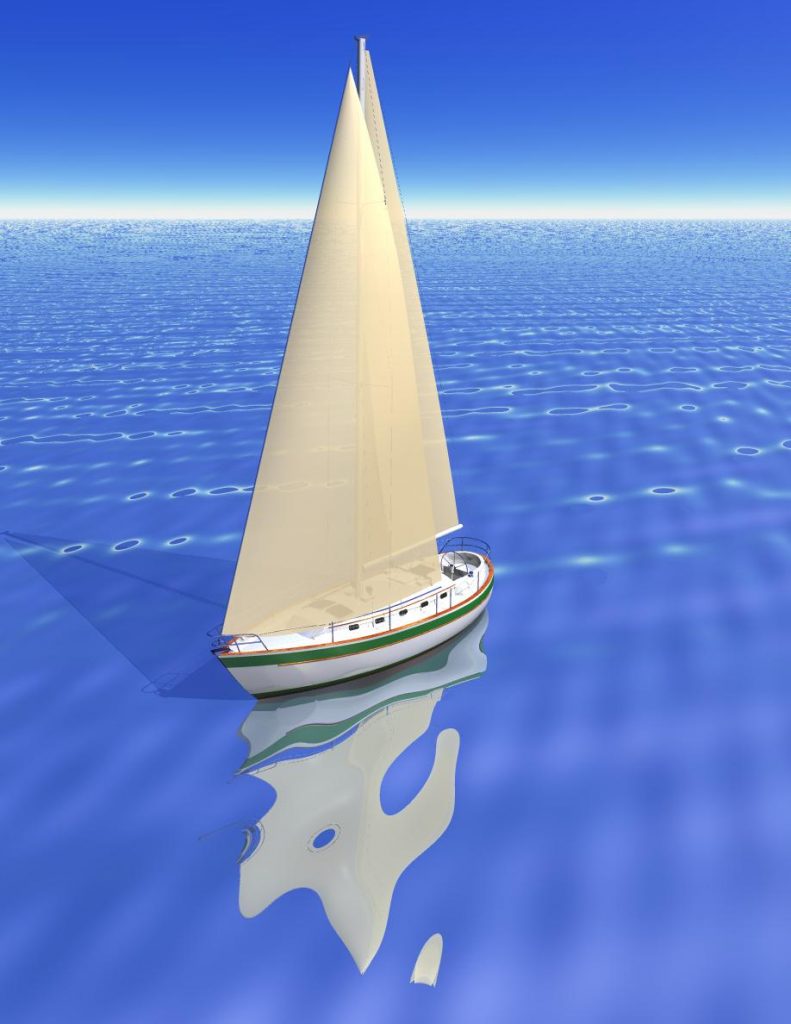 After working for Bruce Roberts in Newport Beach for a time, I returned to Canada. I designed and built a 34 foot cold moulded sloop, with help from famed Finnish boatbuilder Tim Tuulos. We won a few races which generated several race boat commissions. Designed as a bachelor boat it became a family boat when my son James was born in 1982.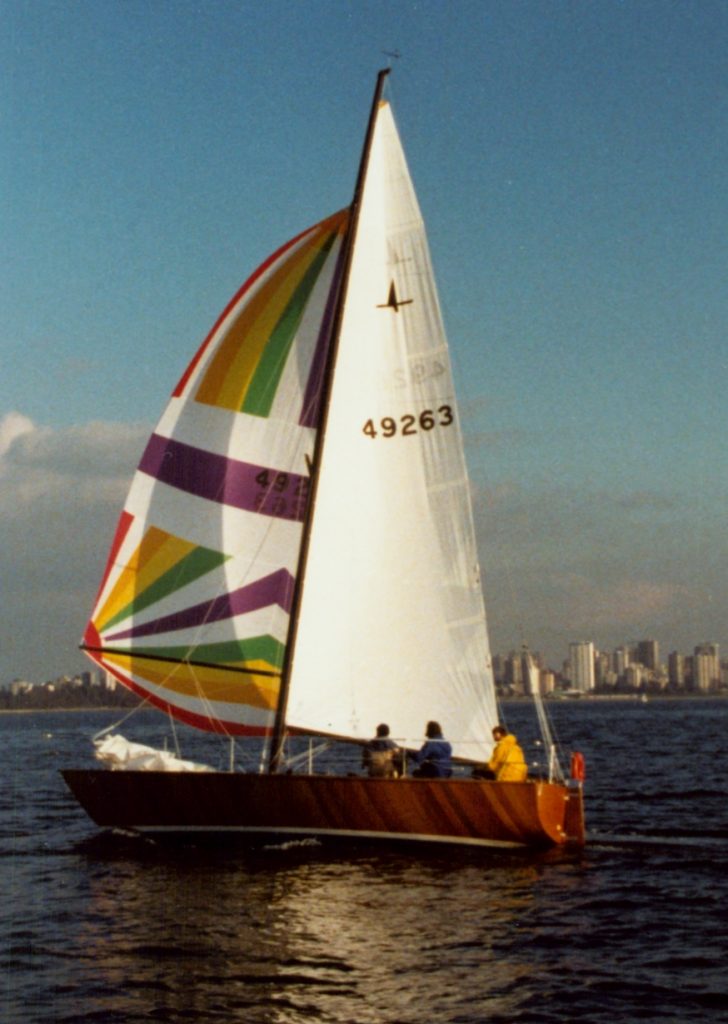 During the early eighties I designed a number of custom designs, mainly in cold-molded timber. To be continued…