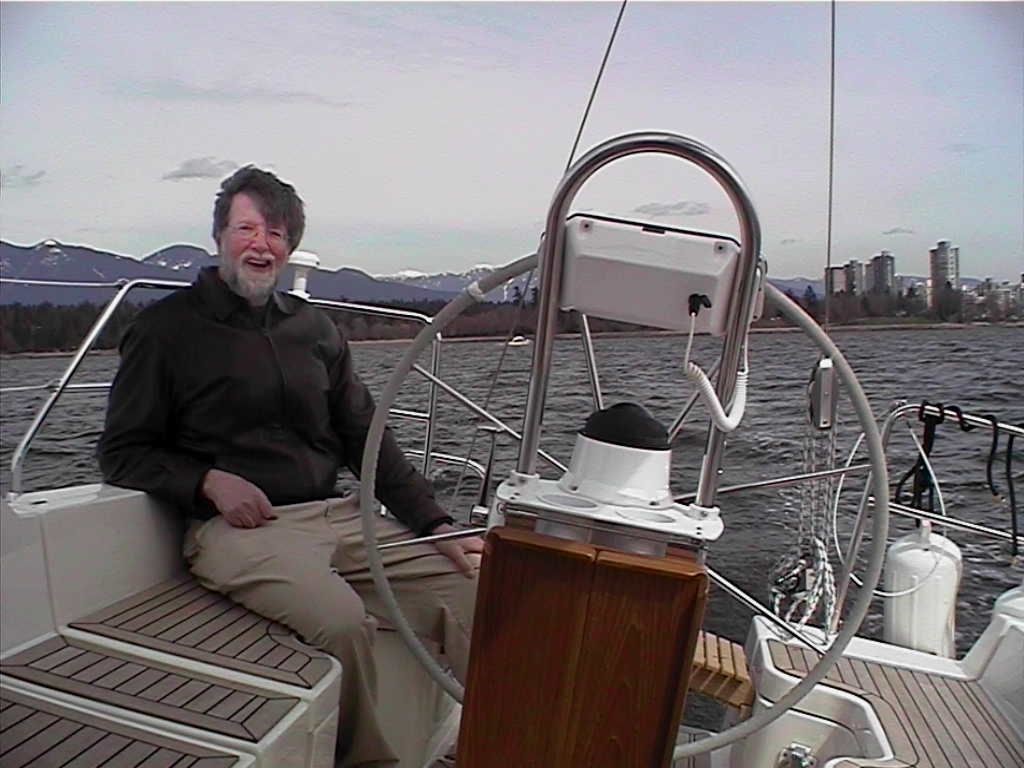 I was born in Grenada, West Indies and moved to Canada with my family as a child. Growing up we lived in Montreal, Anzac, and Edmonton where I graduated from High School. I was hired by IBM to fix computers–then as big as a house–and sent to Toronto for training. I was their youngest employee at the time.
At 19 I moved to Vancouver, and in short order, got married, bought a sailboat, and moved aboard. I loved living aboard, but it wasn't very compatible with my suit-and-tie job. At 25 I left my computer career to start a yacht sales firm, and later, with a partner, a boat building company.
I became a serial entrepreneur and started more companies. One of them, Autoship Systems Inc. was a pioneer in 3D CAD systems for ship and yacht design. It became the largest in the field by 1993 when I sold it. It is still going strong now after 40 years.
As a yacht designer, I created many successful racing and cruising sailboats. In 1994-95 I worked in Florida as a principal designer for the America's Cup team America3. After retiring in 2015, I turned to writing. I love telling stories, all of which are based in part on people and places I know well.
I still sail the coast every year, and race single-handed and occasionally with crew. I have a lovely wife, two grown children and a dog. We live in North Vancouver, BC.